Venture back in time and enhance your feeling of nostalgia and old-time ways as you walk the beautiful hills at the foot of the Great Smoky Mountains with your family. Choose and cut your very own Christmas tree and even use our antique and handmade sled to bring it back! We also have larger pre-cut trees available for purchase as our trees mature!The Wilson Family Farm was established over a century ago in 1867, and the Wilson family has consistently worked the land ever since. Perfectly located between Pigeon Forge and Gatlinburg, this beautiful family farm is located in the hills of the small, quaint community of Boogertown. Let us become part of your family's Christmas tradition whether you are a local or a visitor to the beautiful Gatlinburg/Pigeon Forge area.
What are we? A choose and cut Christmas Tree Farm as well as larger Pre-Cut Frasier Firs
Where are we located? Between Gatlinburg and Pigeon Forge, TN.
Hours: 11:00am-5:30pm on open days listed above.
Appointments are also available- Call 865-436-2590 or 865-654-9503
Please see our Facebook page for more current updates.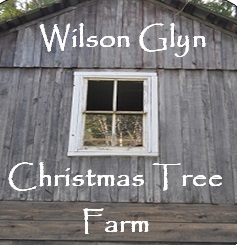 Tennessee Christmas Tree Farm
Association Members
Contact Information
Address: 950 Wilson Hollow Way, Sevierville, TN 37876
Phone: 865-436-2590
865-654-9503
Email: wilsonglyn@comcast.net